Today I wanted to talk about acne, particularly two wonder products that have always worked for me. Throughout my entire life, I've never had an acne problem, so I don't know if these products will work for more acne prone skin. I do get a spot every once in a while, and using these products makes it disappear within 48 hours! These products are both spot treatments, not a full face treatment.
First off is the Clinique Emergency Gel Lotion ($13.50) for .5 OZ: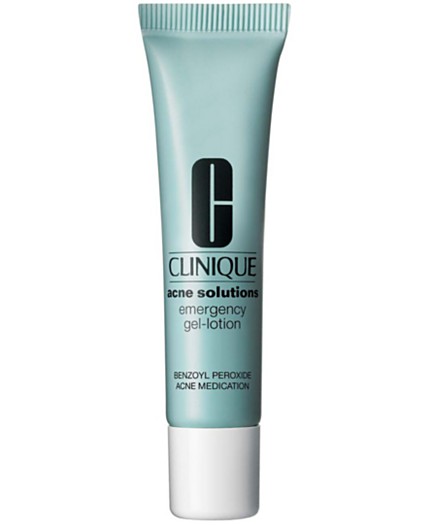 I've been using this since high school and it hasn't failed me yet. I apply it at night on the spot before I go to sleep and my zit is either downsized in the morning or vitually gone. It says its a gel, but the consistency is more of a white cream.
Second up is Neutrogena's Rapid Clear Acne Eliminating Spot Gel (About $7.00) for .5 OZ:
This is a newer product I've been using. I had this zit that the Clinique one just wouldn't clear, so I decided to try this. In my opinion, this one actually works a little better. The formula feels stronger. This one is more gel-like, and is clear. I apply this morning and night.
Both tubes are quite small, the Neutrogena one looks about half of Clinque's size,but I guess they contain the same amount.
I also use the
Neutrogena Oil- Free Acne Stress Control Power Clear Scrub
when I shower. But to be honest, I only use it because it has beads to exfoliate my face and get rid of some makeup before I use my eye makeup removers.. Other than that, the formula itself doesn't do much for acne.
I highly recommend the two acne spot treatments for those who have yet to find a product to get rid of those annoying spots.
*A little off topic, but can someone recommend a good makeup-removing facial wash. NOT a makeup remover because I have plenty of those, but facial soaps that erode makeup =). I've tried a few and they haven't done a good job of removing makeup at ALL.